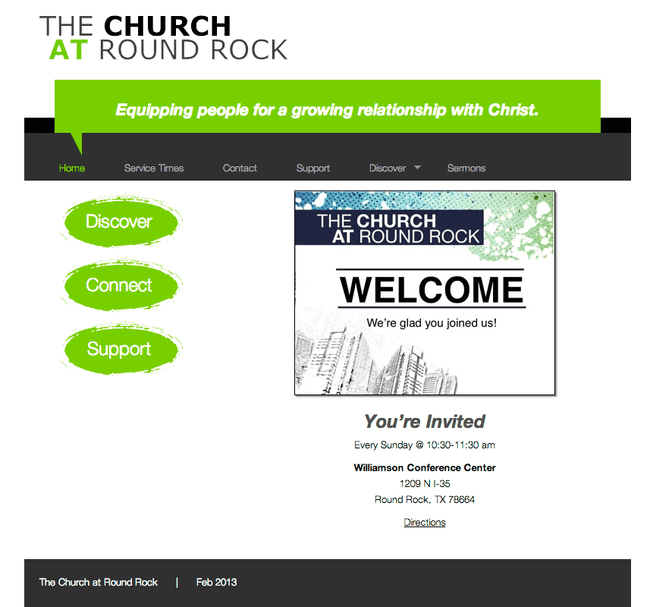 My friend Robert Stephens just started a church plant in Round Rock. When I found out, I really wanted to lend my services and help out with his site. I took their current site, which was made on a mac in iWeb I believe, and converted it to a custom Wordpress theme, which I called Simple Church.
The thing that I really like about it is that every page has a different color and a different tagline.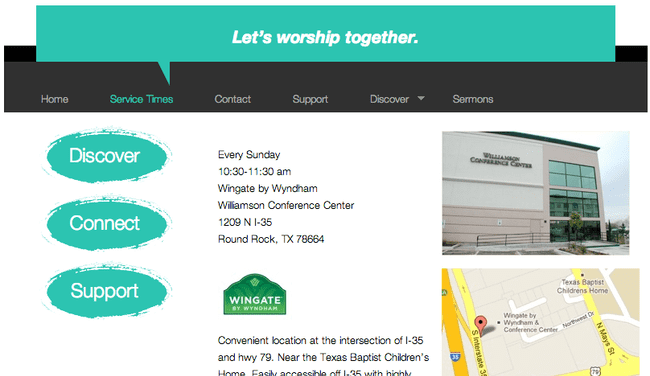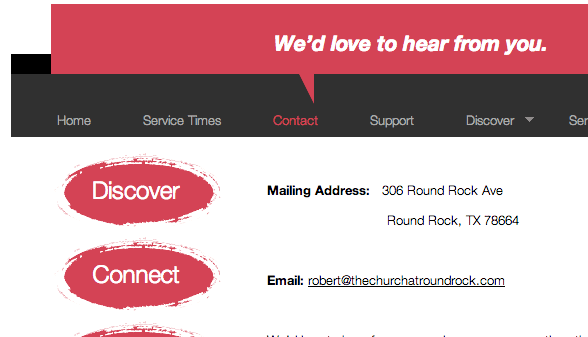 Since he wanted to upload the sermons on the site, the WP Sermon Manager plugin was perfect. It lists out sermons with a shortcode, and also makes a podcast. You can also put a video from youtube or vimeo with each sermon. I would recommend this plugin to any church that wants any easy way to manage a podcast of their sermons.