I've been working from home for 5 weeks, since COVID-19 was declared a pandemic and I thought I would share how I have my work from home space set up.
My wife and I have been splitting our days, each of us spending half the day focused on work, and the other half helping our son with online public school and trying to get a little work done if possible. That means we have 2 desks that we trade places at each day. In the morning, I'm in the bedroom focused, and in the afternoon, I'm in the living room.
Morning Desk
Working right next to the cat's litter box is not ideal, but on the bright side, it does remind me to scoop her litter more often.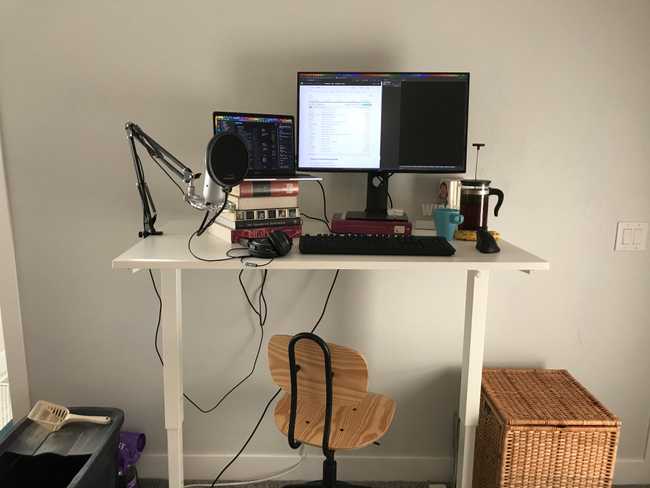 Afternoon Desk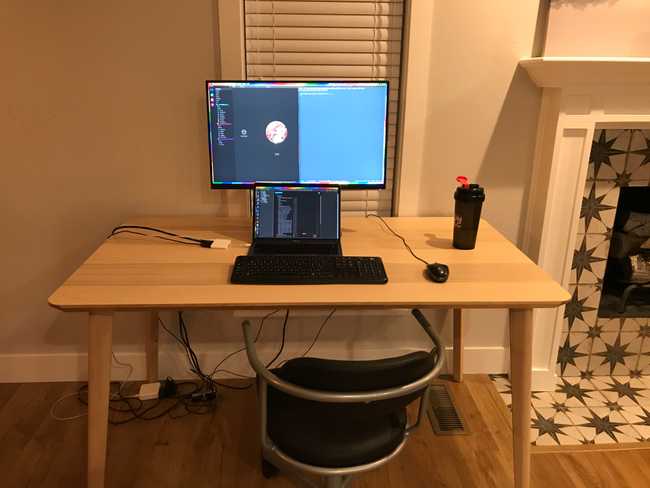 This is our old dining room table. We set it aside when we got a new table, and then ended up using it as a spare desk when we started working from home. Thankfully we hadn't gotten rid of it yet.

Ikea Rutger Jules swivel chair (This might be discontinued)

Logitech mouse and keyboard