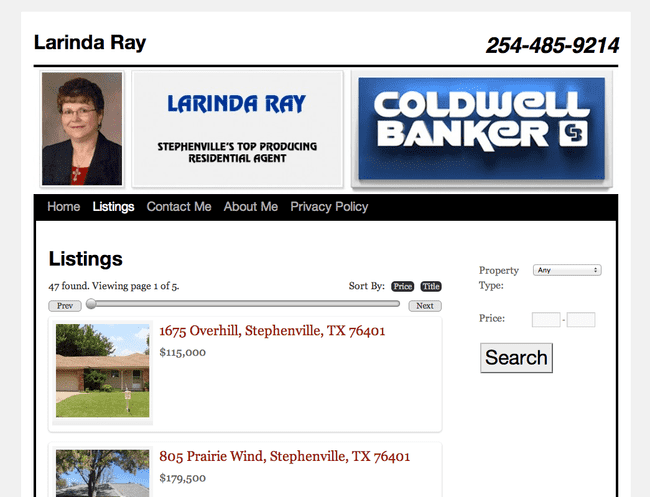 I'm very excited that I just launched the first site in my new business! Larinda Ray was great to work with. She wanted a simple site to display all of her many properties that she sells in Stephenville.
On the individual listings there is a spinning key (an animated gif that I converted from a flash animation on her old site), which links to the virtual tour for the property.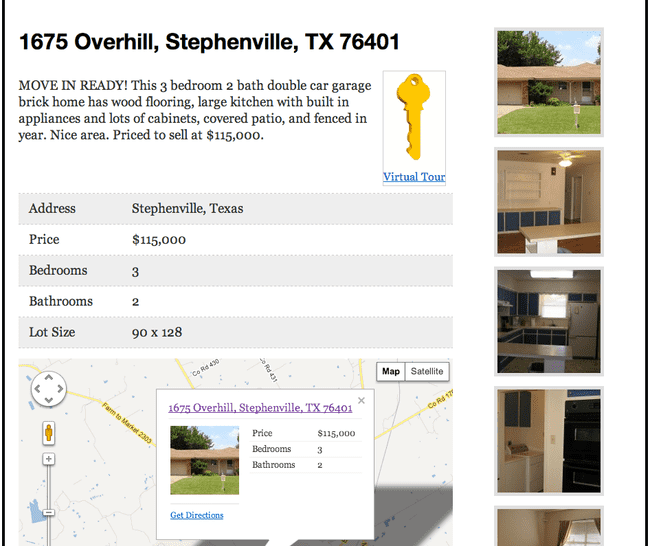 I used the wp-property Wordpress plugin and would recommend it to anyone thinking of making a real estate Wordpress site.