Update- This plugin is no longer supported because Starbucks changed their site so that you now have to login to reload your card, which means that you can no longer let random people reload your card.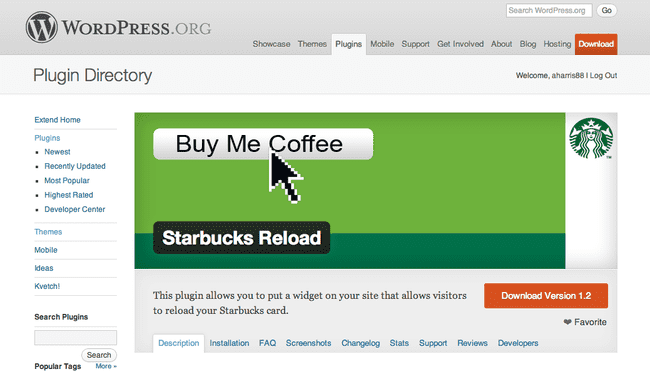 If you've ever wanted to let your website/blog visitors give back to you in some way, this might just be the perfect way. If you're kinda addicted to Starbucks like I am, then you'll love this plugin. I made this plugin because I couldn't find anything else out there like it.
All you have to have is a Starbucks gift card that's registered on your Starbucks account. Just install this plugin, put in your gift card number and then guest can reload from $10-100 on your card using paypal or credit card.